Broken appliances can turn your daily routine upside down. If you're currently struggling with malfunctioning household appliances, Cor-Jus Enterprises, Inc. is here to help you get things running smoothly once more. We've been providing professional appliance repairs to homeowners in Manhasset and nearby areas since 1972. It's our goal to provide all of our local friends and neighbors with top-notch customer service and appliance repairs that stand the test of time. When you choose us for your appliance repair needs, you'll benefit from our one-year parts and labor guarantee. Call us today to learn more about how our appliance repair services can meet your needs! 
Experienced Appliance Service Technicians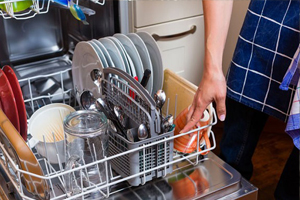 When one of your home appliances breaks down, getting professional repairs is the best course of action. Working with the seasoned appliance repair professionals at Cor-Jus Enterprises, Inc. will help ensure that your appliance problems quickly become a thing of the past. We have more than 45 years of hands-on experience providing repairs on many of the top appliance brands and models, and we can't wait to use what we've learned to benefit you.
If our extensive experience resolving appliance problems isn't enough to give you peace of mind, Cor-Jus Enterprises, Inc. also offers a one-year parts and labor guarantee on all repairs. Whether you need dryer repair, refrigerator repair, or dishwasher repair, our licensed, bonded, and insured technicians are ready to answer your call and provide you with long-lasting results. 
Emergency Appliance Repair Services
Sometimes, appliances break down at the most inopportune time. Whether it's your oven malfunctioning right before a big dinner party or your washing machine breaking down right before a big vacation, an appliance problem can cause major inconvenience in your life. Fortunately, you can turn to Cor-Jus Enterprises, Inc. whenever this happens. We're a family-owned company, and that means we know just how tough it can be when an appliance unexpectedly stops working right. In fact, that's exactly why we are proud to offer emergency appliance repairs. The next you find yourself in need of last-minute appliance service, put your trust in us, and we'll help restore your appliances to proper working order in no time. 
If you want your appliances to run efficiently and effectively, there's no better name to know in Manhasset than Cor-Jus Enterprises, Inc. We are proud to extend our home appliance repair services to Port Washington, Glen Cove, Floral Park, and beyond. Call us today to schedule an appointment for appliance repair service!